Sea Shepherd - Falling in Love
6 out of 10 turtles die of plastic ingestion. With summer season about to star in Brazil, we had the mission to warn people of the tragic outcome of leaving trash at the beach.
90% of the sharks in the Brazilian Coast have been exterminated by illegal finning. Sea Shepherd wanted to make that crime public in order to get support to change the Brazilian laws and harden the penalties for the perpetrators. To get the attention of the media and the public, we made installations in the main Brazilian cities reproducing the illegal cargos arrested by the Brazilian coast guard.
A film to inform the audience in the cinemas about the relevant health and safety information before the feature starts.
Print ad to launch the new Tramontina Fish Knife.
Tramontina Professional Knives
Print ad campaign to launch the new Tramontina Professional Knife with anti-bacterial protection.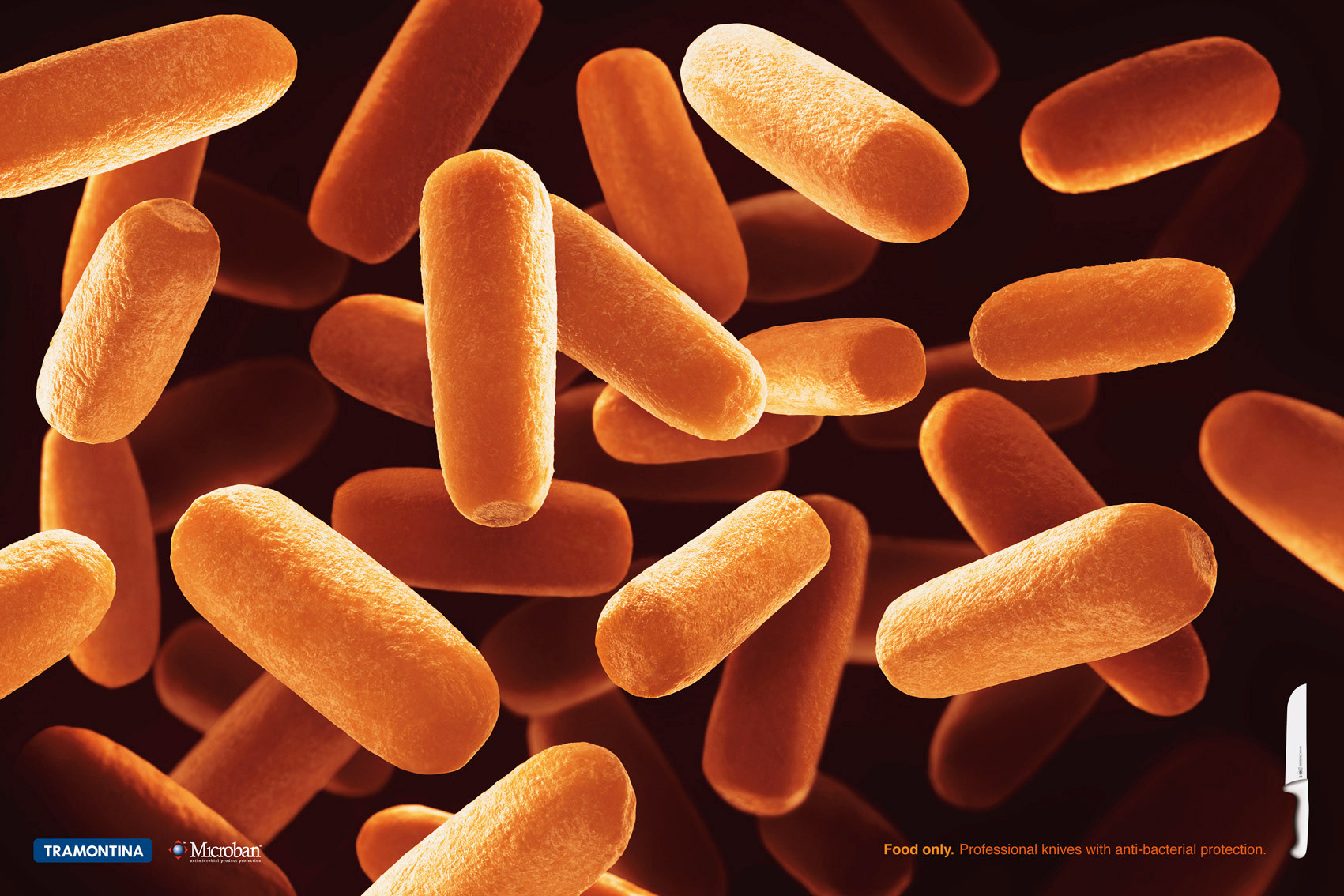 After many years, the biggest McDonald's promotion in the UK needed something new for their consumers. The Prize Choice campaign was the first Monopoly campaign in the world where the consumers could finally chose their prizes.
Awards: Effie Awards UK (2 finalists)
Carlsberg Tube Strike viral video
During a tube strike in London, Carlsberg gave commuters an idea of a better use for their useless oyster card.
In preparation for the Football World Cup and the Olympics, Olimpikus - the biggest Brazilian sports brand - invited all Brazilians to build the country of their dreams.